Natural Detoxing Face Lift 
Designed for those seeking youthful and energised skin! Starting with a deep face cleanse and exfoliation, followed by our own organic hydrating mask and a crystal gua sha and face roller massage, which may help lymphatic drainage and toxin elimination whilst tightening the pores and smoothing out fine lines. Last but not least take home a set of ourSwiss Wellness stunning crystal/jade gua sha and face roller set. Your beauty therapist will personally instruct you how to use your set at home!
Includes:
Full face cleansing, exfoliation, hydrating face mask with a jade gua sha and face roller massage.
$205 Per Person | Approx 75 mins
Rejuvenate Matcha Body Mask
This anti-oxidant matcha body mask is just what you need to prepare for the upcoming cold weather. Starting with a dry full body brushing, followed by a full body matcha cocoon wrap. Lay back and enjoy a relaxing scalp massage while the detoxing wrap works its magic. A full body moisturising massage to rehydrate and leave your skin feeling soft and rejuvenated will complete this package!
*Package comes with a take home a body brush!
Includes:
Dry body brush, full body cocoon wrap, scalp massage, full body moisturising massage.
$165 Per Person | Approx 75 mins
Ultimate Autumn Escape
We will take you on an ultimate pampering journey starting with a relaxing magnesium salt foot bath and a cup of organic herbal tea, followed by a detoxing back clay mask to help release all the tension and any clogged pores on your back. Once relaxed and cleansed we will rejuvenate your body and skin with a full body massage and a stress relief hydrating facial. Lastly, end the journey with a warm stone foot massage, leaving you feeling calm and unwound from head to toe!
Includes:
Magnesium salt foot bath, back detoxing clay mask, full body massage, stress relief facial and warm stone foot massage.
$345 Per Person I Approx 120 mins
 Online Store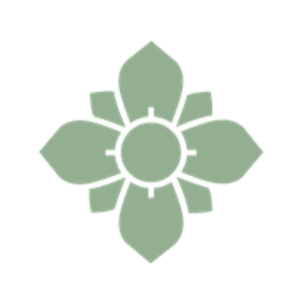 Products for the pure, active and natural nutrition of the skin.
Book an appointment
At Swiss Wellness your health and wellbeing is important to us. Come and enjoy our unique range of natural and organic treatments and products. Experience for yourself the Swiss Wellness difference!
"The staff were so very friendly and attentive. Beautiful facilities. All their products are made local and organic in the Adelaide Hills.
I was gifted the Clay Body Wrap and a Aromatherapy Facial and I loved every minute of my time at Swiss Wellness."
Jess Rodda