Spring Specials
At Swiss Wellness, we create specials each season and source the freshest, organic ingredients to enhance our tailored treatments. We carefully curate each special around the maximum benefit for your mind, body and skin given the season you are in.
Goodbye winter hibernation! It's the season to refresh and re-energise. Our specials this spring are all about ridding yourself of that winter slump and bringing back your healthy, hydrated glow. We've selected organic essential oils to create an uplifting spring aroma and leave you feeling rejuvenated and energised.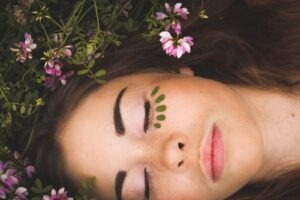 The Face
Skin Gym
Trending in Hollywood, we use 'facial cupping,' which acts like a natural facelift. Like a workout for your skin, it contours and reduces puffiness. Awaken your complexion with a brightening rice exfoliation and our exclusive green tea mask. Rich in powerful antioxidants, you'll leave with a fresh, youthful glow.
Facial Cupping + Rice Exfoliation + Green Tea Mask
60 mins $140
The Body
Blossom Body Glow
Bring your skin back to life with our organic blossom full body scrub made with hibiscus, ylang ylang, patchouli & sweet orange. Next, soak in our mineral rice deep-sea clay cocoon wrap to help draw out impurities whilst enjoying a lavender scalp massage. We finish with a moisturising massage using our SwissWellness 'Cellu-lite' body balm to leave skin firm, toned and silky smooth.
Blossom Body Scrub + Cocoon Wrap + Moisturising Massage
75 mins $175
The Package
Swiss Rejuvenation
Start with a skin brightening full body exfoliation made with ground rice, osmanthus & aloe vera to remove dry, flaky skin, before an hour-long aromatherapy massage relaxes the muscles and brings energy to the body. Finish with our express Hydration facial, including a vitamin C treatment to leave skin with a healthy glow.
Brightening Body Scrub + One Hour Massage + Hydration Facial
2 Hours $265
 Online Store

 Products for the pure, active and natural nutrition of the skin.
Book an appointment
At Swiss Wellness your health and wellbeing is important to us. Come and enjoy our unique range of natural and organic treatments and products. Experience for yourself the Swiss Wellness difference!
"The staff were so very friendly and attentive. Beautiful facilities. All their products are made local and organic in the Adelaide Hills.
I was gifted the Clay Body Wrap and a Aromatherapy Facial and I loved every minute of my time at Swiss Wellness."
Jess Rodda