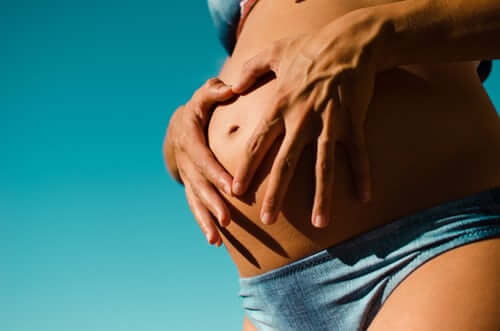 Our qualified therapists are able to perform a relaxing and comfortable pregnancy massage once you are further than your first trimester of pregnancy.
Choose your pregnancy massage from one of the following options:
45 minutes $105
60 minutes $125
75 minutes $150
90 minutes $175
Expectant Mother approx 2 hours $255
Ease your aches and pains by treating yourself to a one hour pregnancy massage followed by a relaxing Hydrating Facial using our natural and organic SwissWellness skincare range. Then, enjoy our Indulgent Foot Ritual which will leave you feeling relaxed from head to toe.  
New Mother Retreat approx 2 hours 30 minutes $305
Take some time out and relax with us to come away feeling re-energised and stress free. The package begins with our Salt Body Glow, followed by a one hour full body massage, our Botanical Facial will leave your skin feeling fresh and hydrated. 
Botanical Facial approx 60 minutes $140
Relax and take some time off your feet with this divine facial. This treatment not only helps to leave your skin cleansed and refreshed but also incorporates an indulgent neck and face massage with our organic super oil blend to deeply moisturise and balance the skin. Feel at ease during your pregnancy that only natural and organic ingredients are being used on your skin. This facial includes a heavenly scalp massage and hot towel treatment. 
Indulgent Foot Ritual approx 30 minutes $75
It feels amazing to put your tired aching feet up during your pregnancy. Relax as they are soaked in a warm foot bath. Then, enjoy as your feet are scrubbed, massaged and finally treated with organic shea butter. Your feet and ankles will feel relieved and silky smooth.
Enhancements:
** must be added on to a treatment, cannot be used as single treatments
Enhance your treatment (no added time):
Full body dry brushing $10
Enhance your treatment with added time to your treatment:
Organic Shea butter for hands or feet $25
10 minute sugar scrub (choose back or feet) $25
15 minute scalp massage (lavender or peppermint essential oil) $25
15 minutes of extra massage $25
30 minutes of extra massage $65
30 minute indulgence foot ritual $70
 Online Store

 Products for the pure, active   and natural nutrition of the skin.
Book an appointment
At Swiss Wellness your health and wellbeing is important to us. Come and enjoy our unique range of natural and organic treatments and products. Experience for yourself the Swiss Wellness difference!
"I love it there. I try and have an infrared sauna every week. It's a nicer sort of heat than your normal sauna, and I find it really improves my circulation and helps with detox. I feel really good afterwards and fully cleansed. The massages I've had have also been brilliant."
Anna, Unley Park