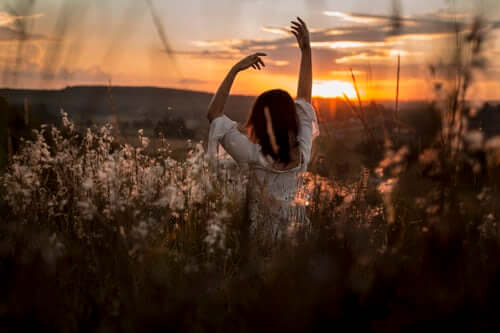 95LOOKING FOR THE PERFECT GIFT?
Gift Wrapped Gift Vouchers Available!
At SwissWellness you have the opportunity to create a personalised gift. Whether for a loved-one or a work colleague, you can choose from our extensive range of facials, massages, body and beauty treatments to create the perfect gift. We have created exclusive packages to choose from or you can design your own unique package with the help of our friendly, qualified staff. Your voucher will then be gift wrapped ready for you to present on that special occasion.
If you are struggling to choose the perfect treatment for that special someone, why not read through our therapist gift voucher suggestions below? This will ensure that he or she will remember your wonderful gift forever.
Botanical Facial 60mins $140
Take some time out to relax with this divine facial. This treatment not only helps to leave the skin cleansed and refreshed but also incorporates an indulgent neck and face massage with an essential oil for your skin type that can deeply moisturise and balance the skin. Your treatment also includes hot towels, and scalp massage.
Swiss Bliss Signature Massage 75 minutes $155
Our Swiss Bliss signature massage is a remedial/relaxation fusion massage designed to work out the kinks and melt away the tension. Includes hot steam towels with organic essential oils on the back, neck and shoulders and your choice of lavender or peppermint essential oil scalp massage. 
Full Body Energiser 90mins $195
This is an energising treatment designed for recovery after stress or strenuous work. Dry brushing begins this treatment to gently exfoliate the skin and stimulate circulation. A full body massage follows using an energising and warming blend of essential oils. A deeply relaxing and rejuvenating express facial concludes this treatment leaving you feeling revitalised and invigorated.
Swiss Bliss 2hrs $255
An hour long massage with a mixture of essential oils begins this treatment and is followed by our Stress Relief Express Facial using our natural Swiss Wellness Skincare range. Finally we finish with our SwissWellness Indulgent Foot Treatment.
A New You 2hrs $250
Feel deeply relaxed and rejuvenated after your one hour massage with an exotic blend of essential oils and your choice of either a one hour Botancial facial or our Deep Cleanse facial.
Chocolate Body Indulgence 2hrs $320
First, our exclusive Swiss Wellness coffee scrub is massaged into the skin to stimulate tone and revitalise. Next, the SwissWellness chocolate body mask, that includes deep sea clay, minerals, antioxidants and cocoa is applied to detoxify the body, purify the skin and bring about a feeling of total relaxation and wellbeing. A soothing moisturising massage using our exclusive Swiss Wellness 'Organic Vanilla' body lotion concludes this exquisite treatment.
Buy Online Voucher Here
 Online Store

 Products for the pure, active   and natural nutrition of the skin.
Book an appointment
At Swiss Wellness your health and wellbeing is important to us. Come and enjoy our unique range of natural and organic treatments and products. Experience for yourself the Swiss Wellness difference!
"I love it there. I try and have an infrared sauna every week. It's a nicer sort of heat than your normal sauna, and I find it really improves my circulation and helps with detox. I feel really good afterwards and fully cleansed. The massages I've had have also been brilliant."
Anna, Unley Park