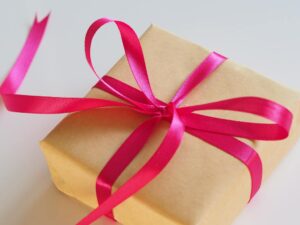 Gift Vouchers
Give the Gift of Wellness
Rather than gifting with something that could end up in landfill, let us help you create a personalised and memorable experience for your loved one, colleague or bestie.
Need your Gift Voucher Instantly?
It's as simple as the click of a button! If you're on-the-go, interstate or just like the simplicity of shopping online at any hour, vouchers can be delivered instantly to your inbox using the link below.
Want your Gift Voucher Wrapped?
Want to make it a touch more special? We gift wrap every voucher complimentary when you purchase your gift at the spa. Feel free to phone us on (08) 8373 3699 or by emailing info@swisswellness.com.au if you'd like us to get it pre-prepared for you!
Not sure which treatment to choose?
Choose any treatment from our entire Spa Menu or just opt for a nominal value and let them choose. If they want to change to a different treatment than what you have chosen, no problem, they can still use whatever value you've spent!
How long are Gift Vouchers valid for?
Our Gift Vouchers can be redeemed up to three years after purchase. Please be aware that if treatment prices have increased and you're using your voucher after 12 months of purchase you may be required to pay a difference if you're changing the treatment.
Important Notices
To avoid a 50% cancellation fee, please advise us 24 hours before your appointment time if you're unable to attend.

Please advise us prior to booking if you are pregnant, have any health concerns or have a gift voucher to redeem.

Arriving late can shorten your treatment time. We recommend arriving 15 minutes prior to your appointment time to avoid disappointment.

Online Store
Products for the pure, active and natural nutrition of the skin.
Book an appointment
At Swiss Wellness your health and wellbeing is important to us. Come and enjoy our unique range of natural and organic treatments and products. Experience for yourself the Swiss Wellness difference!
"The staff were so very friendly and attentive. Beautiful facilities. All their products are made local and organic in the Adelaide Hills.
I was gifted the Clay Body Wrap and a Aromatherapy Facial and I loved every minute of my time at Swiss Wellness."
Jess Rodda