Signature Treatments
Swiss Signature Massage
Our Swiss signature massage is a remedial/relaxation fusion massage designed to work out the kinks and melt away tension. Includes hot steam towels with organic essential oils on the back, neck and shoulders and a peppermint essential oil scalp massage. 
75 minutes $180
Swiss Bliss
An hour long massage with a mixture of essential oils begins this treatment and is followed by our Stress Relief Express Facial using our natural SwissWellness skincare range. Finally, we finish with our Swiss Wellness Indulgent Foot Ritual. Bliss from head-to-toe!
2 hours $295
Chocolate Body Indulgence 
Voted Best Organic Spa Experience in South Australia by Qantas Inside Traveller.
First, our organic coffee scrub is massaged into the skin to help stimulate, tone and revitalise. Next, the SwissWellness chocolate body mask, made with mineral rich deep sea clay, organic essential oils and antioxidant rich organic cacao is applied to purify the skin as a cocoon wrap. A soothing moisturising massage using our SwissWellness organic vanilla butter concludes this exquisite treatment. 
Approx. 2 hours $355
Swiss Retreat

The ultimate Swiss experience, giving you a taste of our most popular signature treatment. Start with dry body brushing to flush the lymphatic system, before our Relax Cocoon Wrap, which uses an enchanting blend of essential oils combined with minerals and antioxidant rich sea clay to detoxify the body. Our Swiss Signature Massage sends you to a state of pure bliss, including hot steam towels and a peppermint scalp massage. Skin is nourished and revitalised with our hydrating organic Botanical Facial. Our Indulgent Foot Ritual concludes this sublime experience.
Approx. 4 hours $595
+ Upgrade to a Spa Pedicure – $40
* Refreshments are available upon request with any package, starting from $20 per head. Please advise when making your booking.*
If you would like to shower before a treatment that doesn't include a shower we provide towels, a robe, and our SwissWellness natural and organic body wash, shampoo, and conditioner for your convenience. Please let us know prior to your treatment.

 Online Store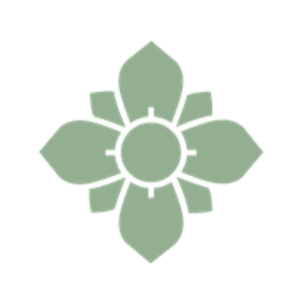 Products for the pure, active and natural nutrition of the skin.
Book an appointment
At Swiss Wellness your health and wellbeing is important to us. Come and enjoy our unique range of natural and organic treatments and products. Experience for yourself the Swiss Wellness difference!
"The staff were so very friendly and attentive. Beautiful facilities. All their products are made local and organic in the Adelaide Hills.
I was gifted the Clay Body Wrap and a Aromatherapy Facial and I loved every minute of my time at Swiss Wellness."
Jess Rodda