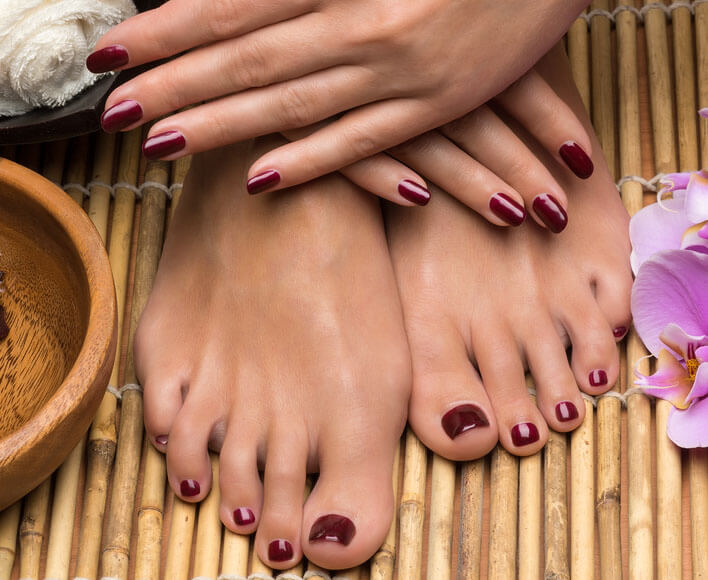 Indulgent Foot Ritual approx 30 minutes $75
Ease your tired, aching feet into our tea tree and peppermint infused foot bath. Then, relax and enjoy as your feet are scrubbed, massaged and finally treated with warm organic shea butter.Your feet will be left smooth and supple!
Deluxe Pedicure approx 75 minutes $95
An indulgent Day Spa Pedicure including an essential oil foot bath, peppermint foot scrub, foot file, nail shaping and polish, a moisturising foot and leg massage with a warm organic shea butter treatment to finish.
Deluxe Manicure  approx 60 minutes. $85
Indulge in a luxurious Day Spa Manicure including a soak, scrub, nail work, moisturising massage , warm organic shea butter and nail polish with one of our stunning vegan friendly and chemical free Zoya polishes.
 Online Store

 Products for the pure, active   and natural nutrition of the skin.
Book an appointment
At Swiss Wellness your health and wellbeing is important to us. Come and enjoy our unique range of natural and organic treatments and products. Experience for yourself the Swiss Wellness difference!
"I love it there. I try and have an infrared sauna every week. It's a nicer sort of heat than your normal sauna, and I find it really improves my circulation and helps with detox. I feel really good afterwards and fully cleansed. The massages I've had have also been brilliant."
Anna, Unley Park