Indulgence Packages
Most Popular
The Traveller
Curb that lethargic feeling post travel with this energising package. You will begin with a 75 minute full body massage to relieve muscle tension, fluid retention and fatigue. This is followed by a Stress Relief Facial to cleanse and hydrate thirsty skin, only to finish with a lavender scalp massage. Bon voyage!
Approx. 2 hours – $290
A New You
Feel deeply relaxed and rejuvenated after a one hour full body massage with an exotic blend of essential oils and a one hour Botanical or Deep Cleansing Facial.
Approx. 2 hours – $295
Full Body Energiser
Start with an organic Himalayan salt back scrub to exfoliate the skin and stimulate circulation. Then a full body massage follows using an exercising and warming blend of essential oils. A rejuvenating express facial concludes this treatment leaving you revitalised and invigorated.
90 minutes – $265 per person
Customise Your Own
Why not make your treatment extra personal? Start with an organic full body scrub of your choice, followed by either a one hour aromatherapy massage or a remedial massage to work those knots. End with your choice of our deeply hydrating Botanical Facial, or our pore purifying Detox & Deep Cleanse Facial.
Approx 2.5 hours $370
For Mums
Expectant Mother
Ease your aches and pains by treating yourself to a one hour pregnancy massage followed by a relaxing hydrating facial using our natural and organic SwissWellness skincare range. Finally, enjoy our Indulgent Foot Ritual which will leave you feeling relaxed from head to toe. 
Approx. 2 hours – $300
New Mother Retreat
Take some time out and relax with us to come away feeling re-energised and stress free. The package begins with our Salt Body Glow, followed by a one hour full body massage, our Botanical Facial will leave your skin feeling fresh and hydrated.  
Approx. 2 hours & 30 minutes – $370
Wedding Packages
Mother of the Bride
An hour massage with a heavenly blend of organic essential oils begins your treatment, our SwissWellness Customised Facial will leave your skin feeling cleansed and refreshed. The finale is a deluxe spa pedicure, leaving you feeling in top shape for your daughter's big day.
Approx. 3 hours 30 minutes – $450
Bride to Be
Unwind and relax with this fabulous package before your big day. Begin with our Salt Body Glow to leave your skin radiant and glowing. This is followed by a moisturising massage with our natural and organic body Wellness body butter to nourish your skin and leave it silky smooth. Next, our Hydrating Facial will exfoliate and brighten the skin to give you a luminous glow. Finally, both our Deluxe Manicure and Deluxe Pedicure will give you the perfect top notch nails for your special day! 
Approx. 3 hours 45 minutes – $460

** Please note: When booking this treatment online, choose > *packages* > then select 'Customise Your Own.' Please note, we may phone you to ask for your choice prior to the day to ensure we have the correct therapist available for your chosen style of massage and facial.**
 Online Store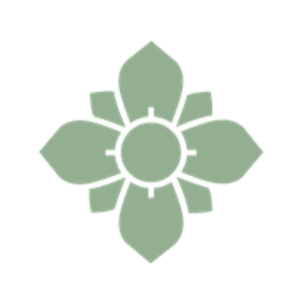 Products for the pure, active and natural nutrition of the skin.
Book an appointment
At Swiss Wellness your health and wellbeing is important to us. Come and enjoy our unique range of natural and organic treatments and products. Experience for yourself the Swiss Wellness difference!
"The staff were so very friendly and attentive. Beautiful facilities. All their products are made local and organic in the Adelaide Hills.
I was gifted the Clay Body Wrap and a Aromatherapy Facial and I loved every minute of my time at Swiss Wellness."
Jess Rodda