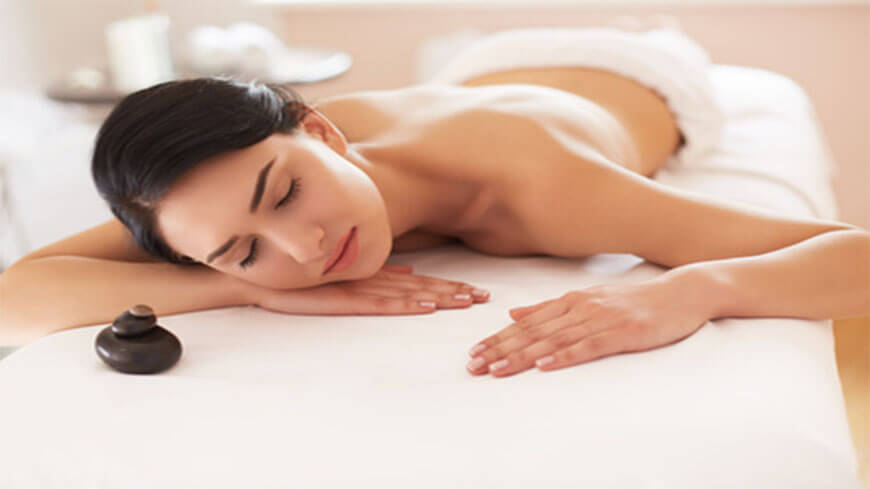 The Traveller 2 hours 30 minutes $235
Travelling can leave you feeling tired and lethargic so why not treat yourself at Swiss Wellness? You will begin with a sauna to help detoxify your body and ward off illness and fatigue. Next, you will receive an hour long massage to help relieve muscle tension. A stress relief facial concludes this treatment to cleanse and purify your skin after travel.
A New You 2 hours $250
Feel deeply relaxed and rejuvenated after your one hour massage with an exotic blend of essential oils and a one hour Botanical or Deep Cleansing Facial.
Expectant Mother 2 hours $255
Ease your aches and pains by treating yourself to a one hour pregnancy massage followed by a relaxing hydrating facial using our natural and organic SwissWellness skincare range. Finally, enjoy our Indulgent Foot Ritual which will leave you feeling relaxed from head to toe. 
New Mother Retreat 2 hours 30 minutes $305
Take some time out and relax with us to come away feeling re-energised and stress free. The package begins with our Salt Body Glow, followed by a one hour full body massage, our Botanical Facial will leave your skin feeling fresh and hydrated. 
Swiss Retreat 3 hours $340
Start out in our Infrared sauna, to detoxify the body, followed by a dry body brush to improve circulation and a detox mud mask on the back. While that sets, we scrub those feet with our organic peppermint scrub made in-house.  This treatment also includes a 60 minute massage, organic shea butter on the feet and our Botanical facial, leaving you feeling like you have just left a retreat in Bali. 
Mother of the Bride 3 hours 30 minutes $380
An hour massage with a heavenly blend of organic essential oils begins your treatment, our SwissWellness Customised Facial will leave your skin feeling cleansed and refreshed. The finale is a deluxe pedicure leaving you feeling in top shape for your daughters big day!
Bride To Be 3 hours $330
Prepare for your big day as well as allowing yourself time to de-stress with this fabulous package. First, choose between our Invigorating Mocha Scrub or our Salt Body Glow to have your skin glowing and radiant. Followed by a moisturising massage, to nourish your skin deeply and leave it silky smooth. Next, our Non-Surgical facial will tone and brighten the skin with our bio-muscular stimulator to give you a luminous glow. Finally, both our express Manicure and express Pedicure will give you the perfect top notch nails for your special day! 
Enhancements:
** must be added on to a treatment, cannot be used as single treatments
Enhance your treatment (no added time):
Full body dry brushing $10
Express peppermint or ginger foot reflexology $10
Enhance your treatment with added time to your treatment:
Organic shea butter for hands or feet $25
 10 minute sugar scrub (choose back or feet) $25
15 minute scalp massage (lavender or peppermint essential oil) $25
15 minutes of extra massage $35
30 minutes of extra massage $65
30 minute Indulgent Foot Ritual $75
 Online Store

 Products for the pure, active   and natural nutrition of the skin.
Book an appointment
At Swiss Wellness your health and wellbeing is important to us. Come and enjoy our unique range of natural and organic treatments and products. Experience for yourself the Swiss Wellness difference!
"I love it there. I try and have an infrared sauna every week. It's a nicer sort of heat than your normal sauna, and I find it really improves my circulation and helps with detox. I feel really good afterwards and fully cleansed. The massages I've had have also been brilliant."
Anna, Unley Park