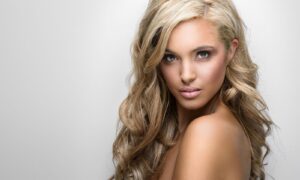 Organic Vani-T Spray Tan

Organic Full Body Spray Tan –  $45
Full Body Scrub + Spray Tan – $100
A full body exfoliation removes dead skin cells and prepares your skin for the natural spray tan to be APPLIED. This treatment not only leaves your skin silky smooth, but leaves you with a fabulous natural looking tan.
Showers $10
If you would like to shower before a treatment that doesn't include a shower we provide towels, a robe, and our SwissWellness natural and organic body wash, shampoo, and conditioner for your convenience. Please let us know prior to your treatment. 
Vani-T Tan
Swiss Wellness uses Vani-T's professional tanning range which is loved and requested by A-list celebrities, beauty editors and TV shows around the world for its famous just-off-the-beach glow. The most believable, flawless, long lasting tan imaginable is achieved (proven to fade 80% better than other leading brands). Vani-T's tanning formulas also disguise cellulite, stretch marks, and make you look and feel more toned and confident.
We OFFER three totally unique, natural and organic based cosmeceutical formulas for the most discerning client:
Express tans (shower after 1 Hour)

No orange tones

Long lasting and fades evenly

Authentic cocoa brown colour

Odour free

Intensely hydrating
Vani-T utilises the world's finest quality natural and organic ingredients ensuring a premium sunless experience. Millions of people around the world have trusted Vani-T tanning products to bronze their body beautiful.
TIPS FOR A GREAT SPRAY TAN:
To ensure a gorgeous glow, please ensure that you exfoliate your entire body before your spray tan, alternatively you can allow us to prime your skin for the spray tan by making an appointment for a Full Body Exfoliation & Spray Tan (please see treatment above).

You are welcome to bring bathers or underwear, alternatively we will provide you with a disposable g-string.

Please avoid wearing deodorant or moisturiser before, and also 9 hours after your spray tan.

Ensure that you bring dark, loose fitting clothing to slip into after your spray tan.
 Online Store

 Products for the pure, active   and natural nutrition of the skin.
Book an appointment
At Swiss Wellness your health and wellbeing is important to us. Come and enjoy our unique range of natural and organic treatments and products. Experience for yourself the Swiss Wellness difference!