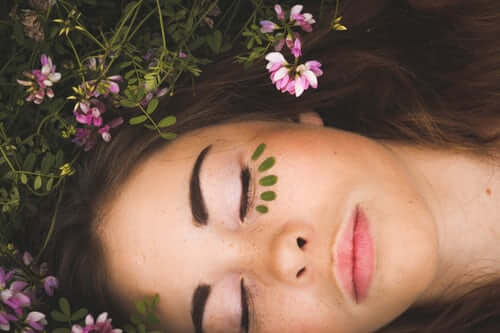 All facials use our Natural and Organic SwissWellness Skincare Range and hot steam towels.
Stress Relief Facial approx 30 minutes $75
Feel relaxed and refreshed after this blissful facial. Includes hot towel and scalp massage.
Bare Skin Glow approx 30 minutes $105
A stress relief facial with the addition of a Glycolic Peel
Deep Cleansing Facial approx 60 minutes $140
Deep cleansing and exfoliating prepare the skin for a detoxifying and purifying mask. This tailor-made treatment is designed especially to leave your skin radiant, rejuvenated and healthy. Includes steam and scalp massage. Extractions are optional – please advise when making an appointment.
Rose Quartz Crystal Facial approx 60 minutes $140
Designed for those seeking youthful and energised skin. Crystals promote lymphatic drainage and toxin elimination whilst tightening the pores and smoothing out fine lines. Our Joya crystal rollers will help to penetrate our six blend oil into the skin and will leave you feeling relaxed. Your skin will be brighter and tighter! A highly active Vitamin C-Silk Peptide serum mixed with organic aloe vera is also included in this divine facial to help fight against wrinkles, hydrate and renew the skin leaving it plump and dewy.
Botanical Facial approx 60 minutes $140
Take some time out to relax with this divine facial. This treatment not only helps to leave your skin cleansed and refreshed but also incorporates an indulgent neck and face massage with an essential oil for your skin type to help deeply moisturise and balance the skin. Includes hot towels and scalp massage.
Skintox approx 60 minutes $150
An Age-defying facial, including glycolic peel or microdermabrasion.
Customised Facial approx 75 minutes $175
This facial incorporates a double cleanse, steam, exfoliation, masks, and extractions. After skin analysis we will assess what your skin will benefit most from including either our bio-muscular stimulator to improve circulation and lymphatic flow in the face and neck and stimulate and tone the facial muscles leading to visibly rejuvenated skin,
Microdermabrasion to deeply exfoliate and reduce fine lines and wrinkles, pigmentation and help to improve skin texture. Includes hot towels and a neck, shoulder and scalp massage,
Or AHA natural fruit acid peels incorporating pure glycolic to treat problem acne and deeply brighten and rejuvenate the skin while remaining free of any harmful chemicals.
MANtastic Facial approx 60 minutes $140
Our very own men's range of SwissWellness skincare with steam, cleansers, exfoliators and masks strong enough for a man – mixed with man strength serums and moisturisers to leave his skin purged of impurities and looking youthful. This 1 Hour Facial also includes hot steam towels, extractions and a relaxing neck and shoulder massage. Our after-shave balm is great for treating ingrown hair.
 Online Store

 Products for the pure, active   and natural nutrition of the skin.
Book an appointment
At Swiss Wellness your health and wellbeing is important to us. Come and enjoy our unique range of natural and organic treatments and products. Experience for yourself the Swiss Wellness difference!
"Love this place, always friendly, knowledgeable, professional & helpful. They also are super polite when you start snoring& leave you be to emerge yourself in the relaxation- that and the treatments are AMAZING😆"
Bubbles Toft